Heavens Peak Wealth Management
Advisors with D.A. Davidson & Co.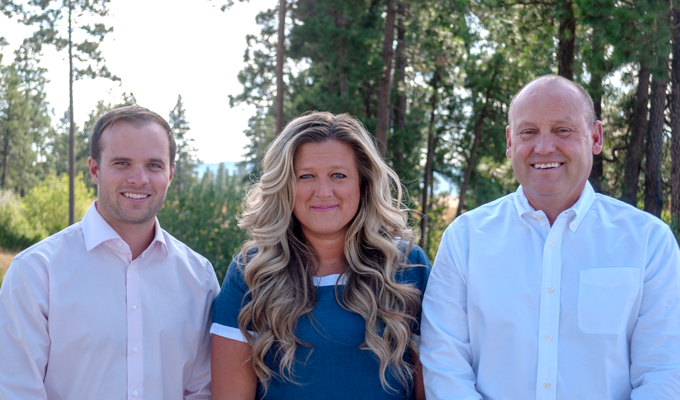 Left to right: Cody Buck, CFP®, Financial Advisor; Billie Roberts, Branch Administrator, Client Associate; Terry Judd, Senior Vice President, Financial Advisor, Portfolio Manager.
Individual Portfolio Management
Comprised of designing and monitoring investment portfolios tailored to each client's specific individual needs, goals, and objectives. Individual portfolio management is an important part of our practice. The types of investment vehicles used include common stocks, bonds, preferred stocks, Real Estate Investment Trusts (REITs), time-tested quality mutual funds managed by American Funds, and managed portfolios of index funds. Generating income through dividends and interest payments is important to our investment process as we have learned over time that "dividends do not lie."
Retirement Planning
The shift in demographic trends has driven our development and focus on the retirement planning space. As we age, and have worked hard to accumulate assets, we need to ensure we have enough to sustain our vision for ourselves, our families, and our community. Retirement planning includes the review of qualified retirement plans such as 401(k)s, 403(b)s, IRAs, pensions, as well as Social Security benefits. Our primary goal is to grow retirement assets as prudently as possible during the accumulation phase and then to position these assets to generate income in the distribution phase to fund retirement.
Comprehensive Wealth Planning
Comprehensive wealth planning includes the utilization of financial planning software, Social Security benefits analysis, and estate planning guidance and reviews. During this process, our clients are able to visualize and define their ideal retirement, from which we design a tailored wealth plan to put the action steps in place to ensure these goals are met. Through the resources available to us at D.A. Davidson, we are able to provide complimentary access to a wide range of professional resources including tax and estate planning attorneys, financial planners, insurance specialists, trust services, and retirement benefits experts.